We founded extractz in Cleveland, Ohio in 2013 bringing with us years of experience cooking food in restaurants, creating confections for customers, brewing beer for our families and friends, all the while making exciting flavor variations our priority.
We now create extract flavors for others to experiment with and we invite all to share in our passion for food and good taste!
Our customers are consumers as well as restaurants and breweries.
It is our mission to delight our customers with liquids and extracts of the highest quality. We use natural ingredients, organic whenever possible, in the liquids and extracts we produce.
We also specialize in one-off custom extractions and mixes.
Contact us and see what we can do for your business!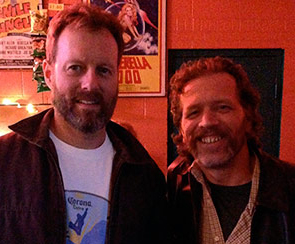 Rob and Brandon